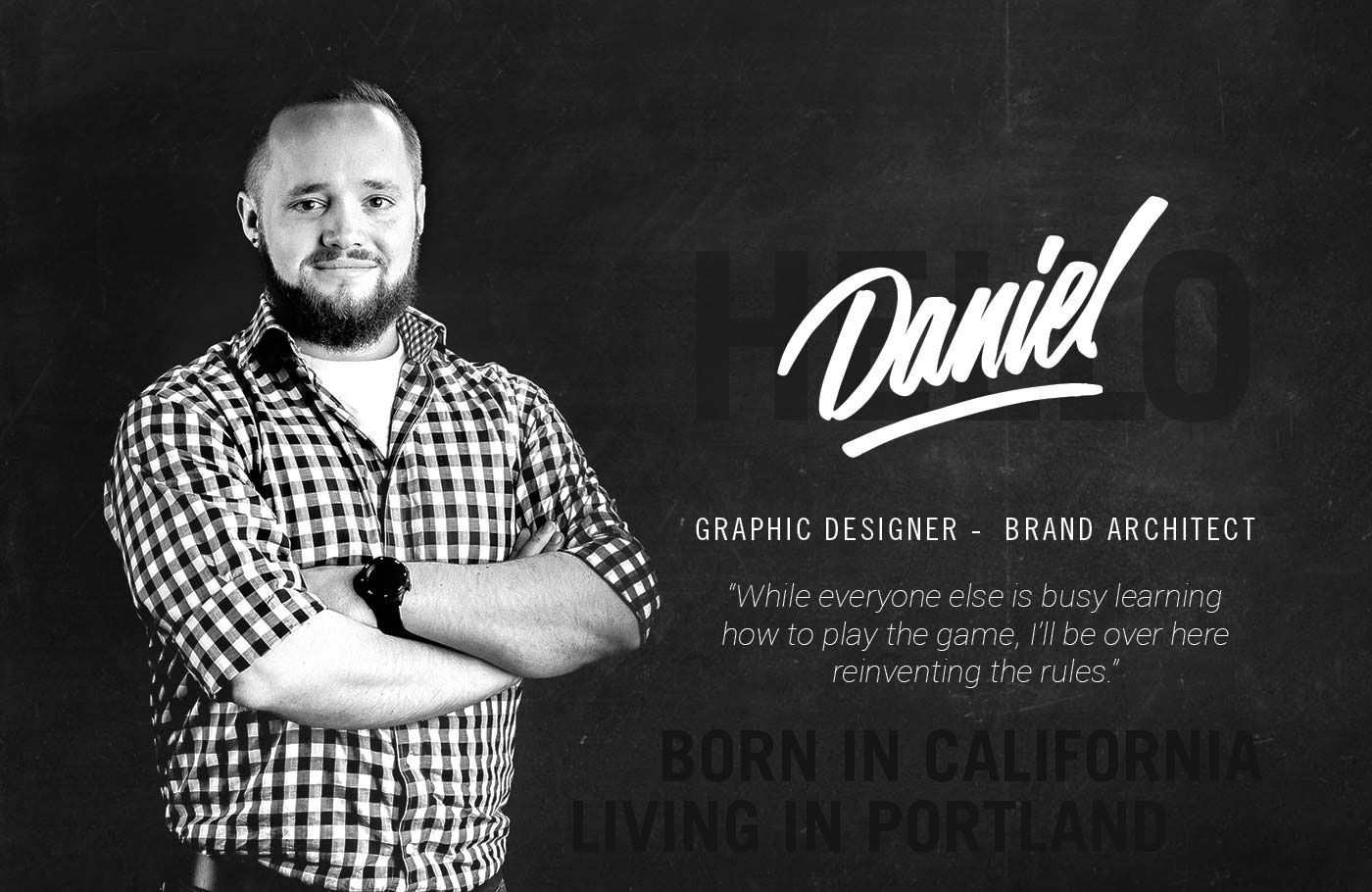 I have been working as a graphic and branding designer in the industry for six years. I earned my degree in traditional print and web design from John Brown University. I then started work as a full-time designer for an e-commerce company, Country Outfitter. After three and a half years with CO, I took a position as Brand Architect for Scout Digital Retail. Throughout my career, I have moonlighted as a freelance designer and letterer for both large companies and small start ups.  I work fast and smart as a visual artist. I make quick and informed decisions visually and always deliver a product I believe in.
BACHELORS OF SCIENCE
  | 
GRAPHIC & WEB DESIGN
I completed a B.S. Degree with a double emphasis in Print Design and Web Design from John Brown University in 2012. As an undergraduate I studied graphic design, art history, and photography abroad in Switzerland, and lead the Visual Art Foundry for the students in the JBU - Art Department.
BRAND ARCHITECT |
SCOUT RETAIL
Art Direction •  Brand Development • Visual Design • Customer Experience
SR. DESIGNER
| COUNTRY OUTFITTER
Art Direction •  Team Leadership • Visual Design • User Experience •  eCommerce Retail •  Email Marketing

CO FOUNDER
| FAWBOT DESIGN CO
Design Consulting  •  Email Marketing   Brand Development

HOST
 &
EDITOR
| THE DESIGN SOAPBOX
Podcasting •  Speaking  Article Writing

Visual Design • Branding • Consulting  Speaking • Mentoring

Please feel free to reach out and get ahold of me f
or freelance, speaking engagements, and work opportunities. I am always interested in meeting new people and taking on new work.